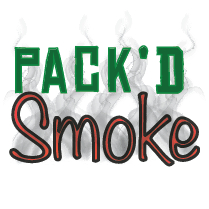 Pack'd Smoke Premium Seasonings
, ,
Email Address: katerina@blueskyorganicfarms.com
About Us
Pack'd Smoke Seasonings is owned and operated by Shawn and Cheryl Packham. Shawn and Cheryl share a passion for food and trying new things to see what they can create. Several years ago, they decided to smoke some peppers and make pepper seasoning to add to their food. It was delicious. Over time they let family and friends try this seasoning, and every one of them said that they should sell it.

Working on perfecting the recipe and adding a few more products to the list, they launched Pack'd Smoke Seasonings in September of 2021. Shawn and Cheryl are excited to share their love for unique flavors with others and build new friendships along the way.